Where to exchange Japanese yen? Does it need to change money when going to labor Japan?
Where to exchange Japanese money? Can I convert Vietnamese Dong to Japanese Yen? Does it have to change money when going to labor export in Japan? Those are questions before you go to Japan to work.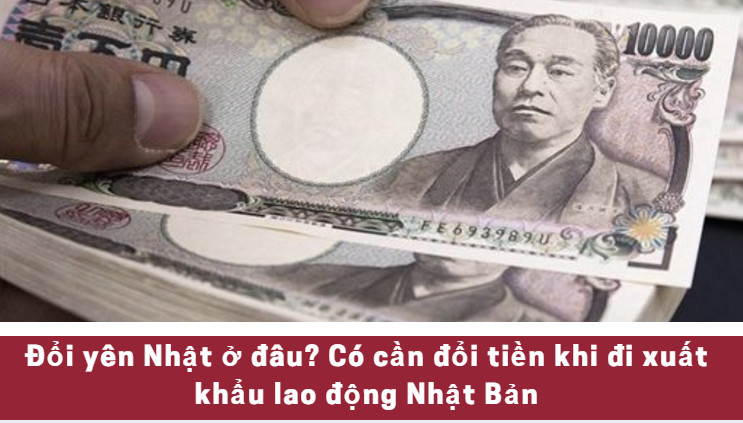 JAPANESE CURRENCY INFORMATION
As the official currency in Japan, the Japanese Yen is the currency most traded on the world foreign exchange market, second only to the US Dollar and the Euro. The symbol is ¥, code: JYP.
The unit of currency in Japan is the Japanese Yen, this currency has been officially used since 1871. Currently, the Japanese Yen has all 10 different denominations, divided into 2 types: coins and coins. paper.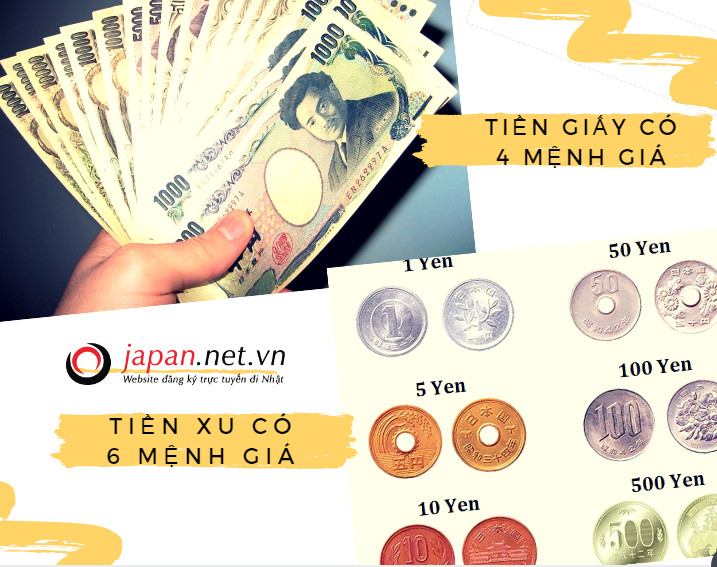 Coins include 1 yen (about 200 VND), 5 yen (about 1,000 VND), 10 yen (about 2,000 VND), 50 yen, 100 yen (about 20,000 VND), 500 yen (about 110,000 VND).

Cash have four denominations of 1,000 yen (about 210,000 VND), 2000 yen (about 426,000 VND), 5,000 yen (about 1,050,000 VND), 10,000 yen (about 2,134,000 VND)
The exchange rate between Japanese Yen and Vietnamese Dong is about: 1 Yen ~ 208VND to see the details of Japanese Yen exchange rate between banks you see in the article: How much is Japanese Yen and 1 Japanese Yen?
PHƯƠNG THỨC THANH TOÁN TẠI NHẬT
Japan used to be famous for society exchanging and trading in cash; However this trend is gradually being changed. Now, other payment methods have been accepted and more widely used, including

Cash in Japan: still the preferred payment method, especially for transactions involving a small amount of money. Large amounts of cash are still easily used and accepted in Japan. Small denominations are heavily used for payments made such as taxis, convenience stores, and attractions.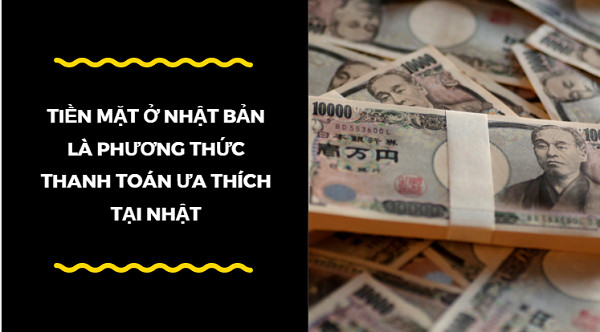 If you use public buses regularly, remember to change change or coins before you get on the bus, as most likely drivers do not carry more money, and usually do not accept cash on face value 1,000 yen.


Vending machines are very popular in Japan, but many usually accept 10, 50, 100 and 500 yen denominations and 1,000 yen (only newer machines can accept 5,000 or 10,000 yen).

Using a credit or debit card in Japan: Using a credit or debit card is increasingly common, especially in big cities. Currently, most department stores, high-end restaurants, shopping malls and large retail stores accept credit card payments. In addition, many stations, convenience stores, supermarkets, restaurants and chain stores also accept them. However, as mentioned, many shops, restaurants, cafes, and market stalls, especially in rural areas, do not accept credit cards.
In order to carry out the Japanese yen exchange in Vietnam, you need to bring some documents proving your trip to Japan such as: Air tickets, labor export contracts ..., the new staff will approve for you to change. money. If you want to exchange Japanese Yen in Japan, you just need to bring your passport

Exchange Japanese Yen in Vietnam
In accordance with procedures, you go to the bank, with all the documents proving your trip to Japan. A little bit complicated. If you want to be simple, everyone goes to the gold shops to change it for simplicity. If you change a lot, you can call them and they will come home.
There are many gold shops scattered throughout the district, but concentrated mainly on Le Thanh Ton Street, District 1, and Le Van Sy Street, District 3 and local banks